PARTICIPATE
'Spot the Differences' Booklet
Rate this idea
Is it new? Would it unlock things?
Is it useful? Would it solve an important problem?
Is it feasible? Would it be easy to realise?
What
A Booklet showing all differences between London and the Netherlands in terms of cycling styles, street designs and regulations.
Why
To make people aware of the possible and feasible improvements in London, already in use for 40 years just across the North Sea.
For whom
For everyone that has a role to play in making cycling in London easier, safer and kinder: from law-makers to cyclists, through officers, engineers, urban designers, planners, councillors…
Idea release
July 2017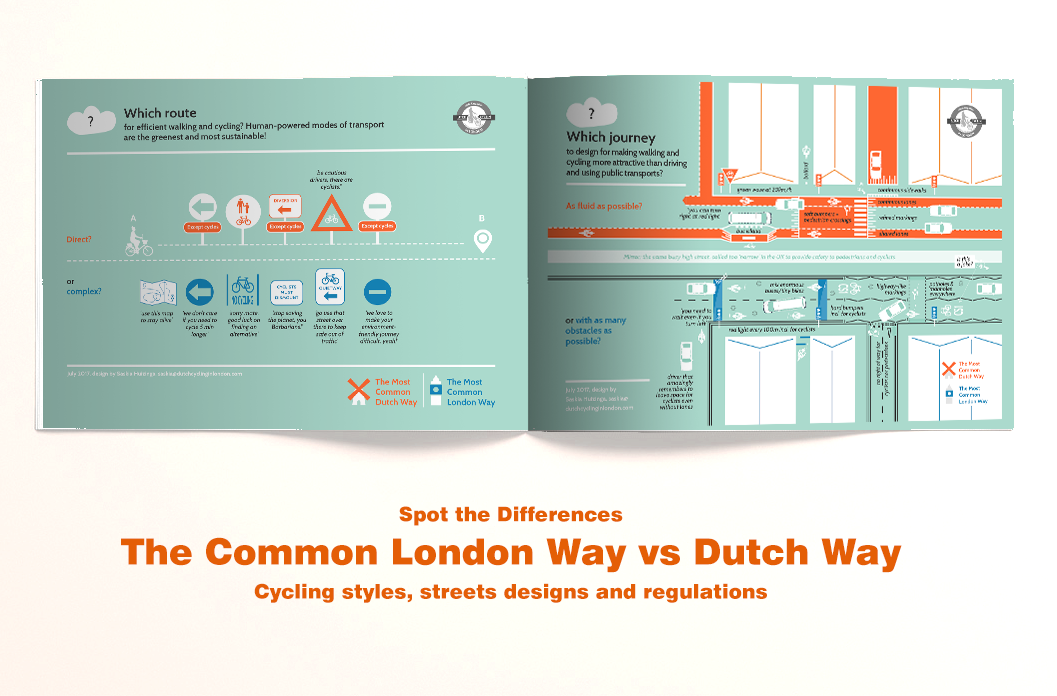 Sign up to our newsletter