PARTICIPATE
'In the meanwhile in the Netherlands' Outdoor Exhibition
Rate this idea
Is it new? Would it unlock things?
Is it useful? Would it solve an important problem?
Is it feasible? Would it be easy to realise?
What
Local and outdoor exhibition showing how streets would look like designed the Dutch way.
Inspiration: many outdoor photography exhibitions such as the Rites of Life.
Why
To make every road user aware that their daily pain and unsafety can be resolved by easy urban design solutions that are in use for over 40 years just across the sea and that these happening here is now a matter of emergency.
For whom
For road users to request their councillors and council officers to bring the question of making streets, and especially high street, safe for everyone to use, to the top of their priorities.
Idea release
July 2017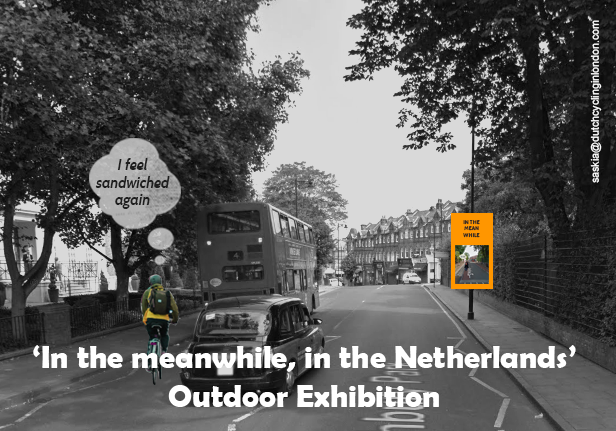 Sign up to our newsletter