PARTICIPATE
Cycle to Uni Scheme
Rate this idea
Is it new? Would it unlock things?
Is it useful? Would it solve an important problem?
Is it feasible? Would it be easy to realise?
What
A Bike Lease Plan for students. For a tenner a month, they get a maintained bike guaranteed.
Inspiration: Swapfiets in Delft and many student cities around the world such as Cambridge (UK), Gent (Belgium) or Davis (USA).
Why
To encourage the 375,000 students in London to take the lead and create a critical mass of cyclists on our streets. Mainly located in central London, they have the power to change London landscape if they taste and adopt a cycle life based on a social, cheap and independent mean of transport.
For whom
Students.
Idea release
July 2017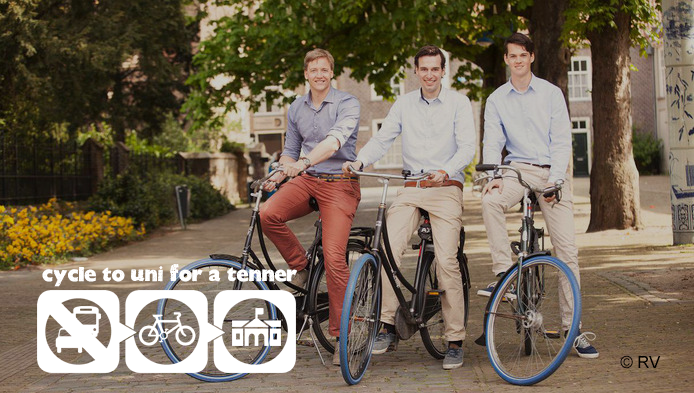 Sign up to our newsletter